Michelle Copenhaver

Operations Manager

in Douglassville, PA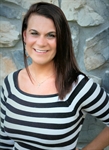 With over 20 years experience in the industry, I started my Real Estate career right out of high school at a small Real Estate company in my home town. My hard work and true passion for helping others made it an easy decision to work for NextHome Alliance. I understand that the process of buying or selling your home can often be challenging, and because of this, I enjoy helping take the pressure off of clients and agents, allowing all parties involved to focus on the exciting parts of the transaction.
I am a firm believer in giving back and am particularly passionate about organ donation. After donating a portion of my liver to a family friend, I became an UNOS (United Network of Organ Sharing) Ambassador, where I help spread awareness to others on the importance of organ donation.